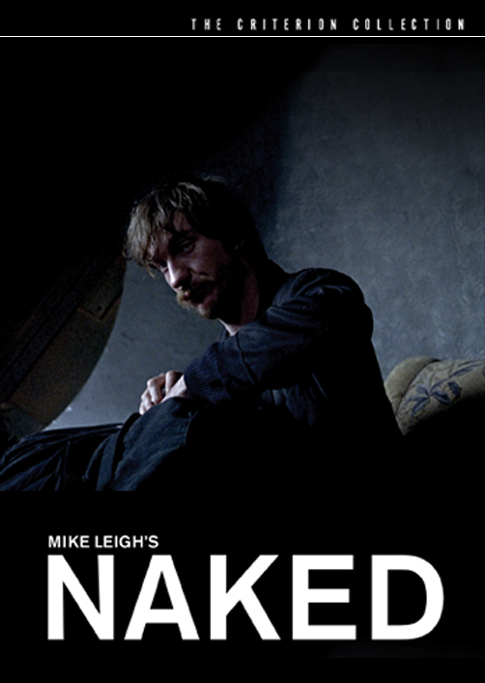 Mike Leigh's dark, disturbing film required us to get out of the way, to essentially create bare design, and let the film carry the weight. Bottom heavy typgography instinctively brings the viewer down, into the bowels of London.
------------------------------
Leigh's brilliant and controversial Naked stars David Thewlis as Johnny, a charming, eloquent, and relentlessly vicious drifter on the lam in London. Rejecting all those who would care for him, the volcanic Johnny hurls himself into a nocturnal odyssey through the city, colliding with a succession of the desperate and the dispossessed, and scorching everyone in his path. With a virtuoso script and raw performances from Thewlis and costars Katrin Cartlidge and Lesley Sharpe, Leigh's panorama of England's crumbling underbelly is a showcase of black comedy and doomsday prophecy, and was the winner of the best director and actor prizes at the 1993 Cannes Film Festival.