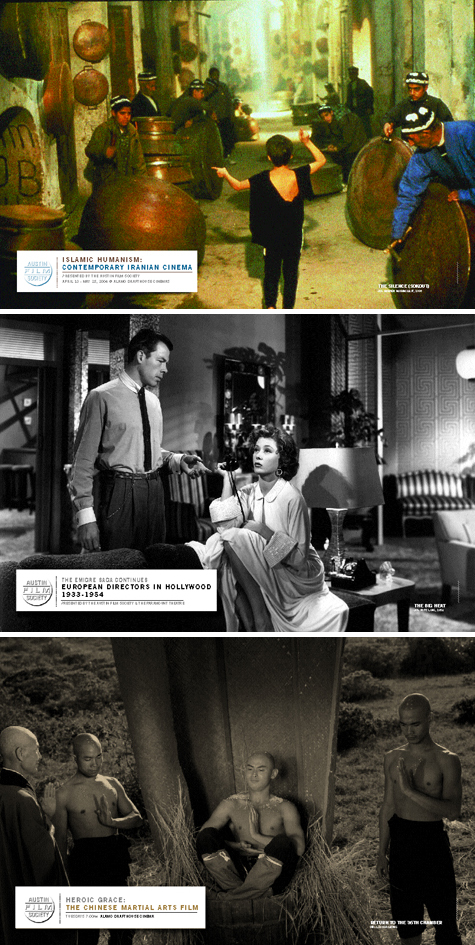 The Austin Film Society's Essential Cinema screening series addresses the foundation of AFS: showing films not easily available and considered the finest. Films of specific directors, specific countries and specific genres make up each series. Simple 2-color posters (rarely 4-color) highlight the best image available for a given series. In short the design is anti-"design" and serves as platform to engage the viewer.
------------------------------
Marc English Design succeeded in re-creating our corporate identity where others tried and failed for over a year. It's tough coming up with an image that communicates "film" without the cliched images of film strip, reel, projector; and one that communicates "Austin" without the cliched river, bridge, hills; but Marc English Design never got bogged down by unoriginal thinking. Our new logo seemed to emerge naturally, after they listened carefully to our staff and board, and took time to experience our activities and understand us.
The result was a logo that captured and reflected our essence - the beauty of light through celluloid - without constricting our business possibilities. Because of their talent, commitment and fearlessness, I firmly believe they can handle the needs of any enterprise, from the humblest to the grandest.
Rebecca Campbell
Director, Austin Film Society