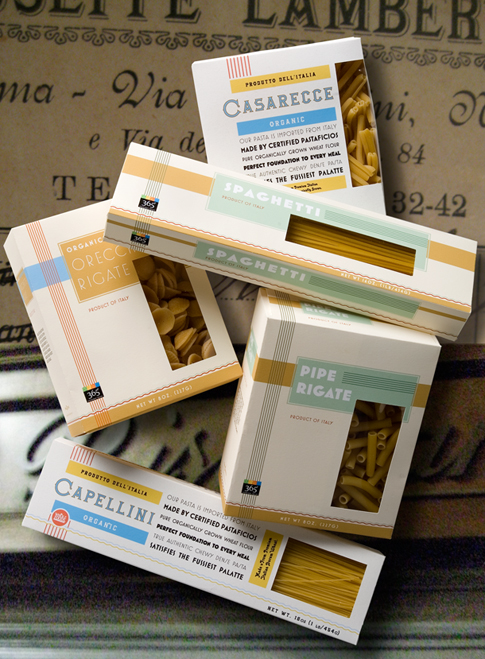 Our approach to identity and packaging stems from the relationships and identities of families. Mothers, fathers, brothers, sisters, cousins, grandparents, may have similarities but they are not identical. The same should happen on the shelf - they should fit together, but not be cookie-cutter.
It helps that the "grandparents" here - the more refined WFM brand, versus the everyday 365 brand - are reflective of their pedigree: old school typography that any Italian from 100 years ago would recognize. While the 365 identity may follow the lines of between-the-wars Italian art deco, they still carry rules and wavy lines that can be found in the the "older" line.
It also helps having spent some time winding two-lane roads from the Italian Alps to the Italian coast, through such historic and contemporarily vibrant cites like Firenze, Siena, and Rome, not to mention the many small towns in between. This allows for an understanding of local flavor, whether it be food or design. Either way, it all adds up to an appetizing combination. Molto bene!