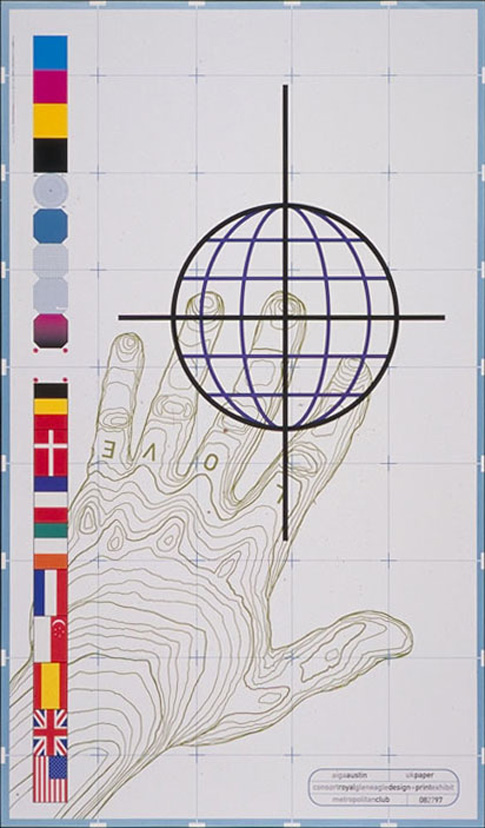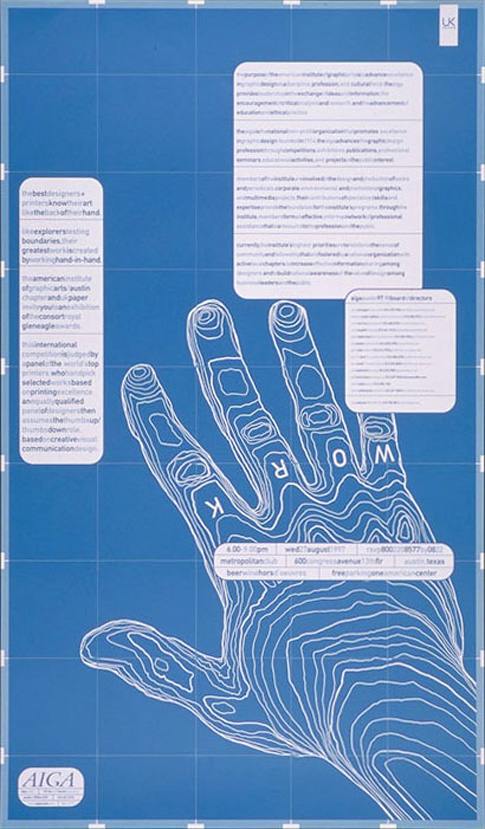 Touch of Power: Media for a new age [1997]
Poster for Consort Royal/Glen Eagle Design Exhibit, featuring work juried by both designers and printers. Traditional printers' icons, such as registration marks and color bars do double-duty as globe and iconic list of national flags of studios included.
The actual topographic hand map ("I know it like the back of my hand") was created back when Marc was in college. Only addition to the hand is the word love. And of course the back side of the poster uses the word work, not hate or fear.