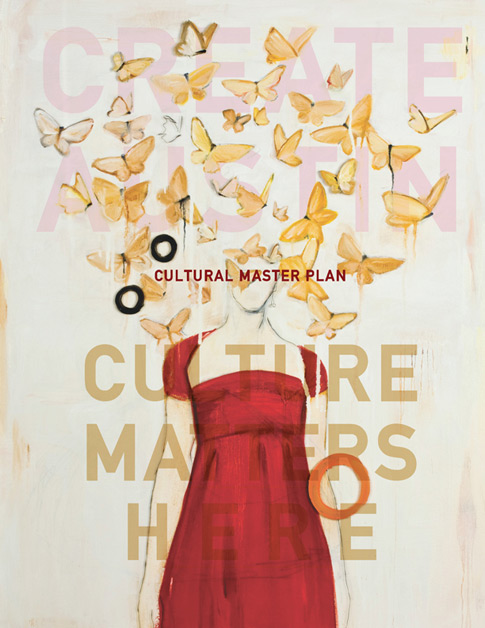 We were honored to get the call and the assignment from City Hall, to put together the City's Create Austin Cultural Plan. A few years ago our mayor was invited to Florence, Italy, to talk to THEM about creating and maintaining a vital pulse in the city. Austin must be doing something right.
The City of Austin recognizes the importance of the arts and culture in our community. Around the world, creativity is being touted as an indispensable resource for civic vitality and prosperity - and Austin is frequently mentioned as an example. A recent study rated the impact of the cultural sector in Austin: $2.2 billion in annual economic activity, 44,000 jobs and $48 million generated in City tax revenue. We want to assure that our community remains a hotbed of innovation, creativity and entrepreneurial energy.
Check out their website .

And please note Honora Jacob's wonderful painting we used for the cover:
Paradox of Thought
mixed media on canvas and plexiglas
40" x 30"
Yeah, she shares studio space with us. See more of her work here .